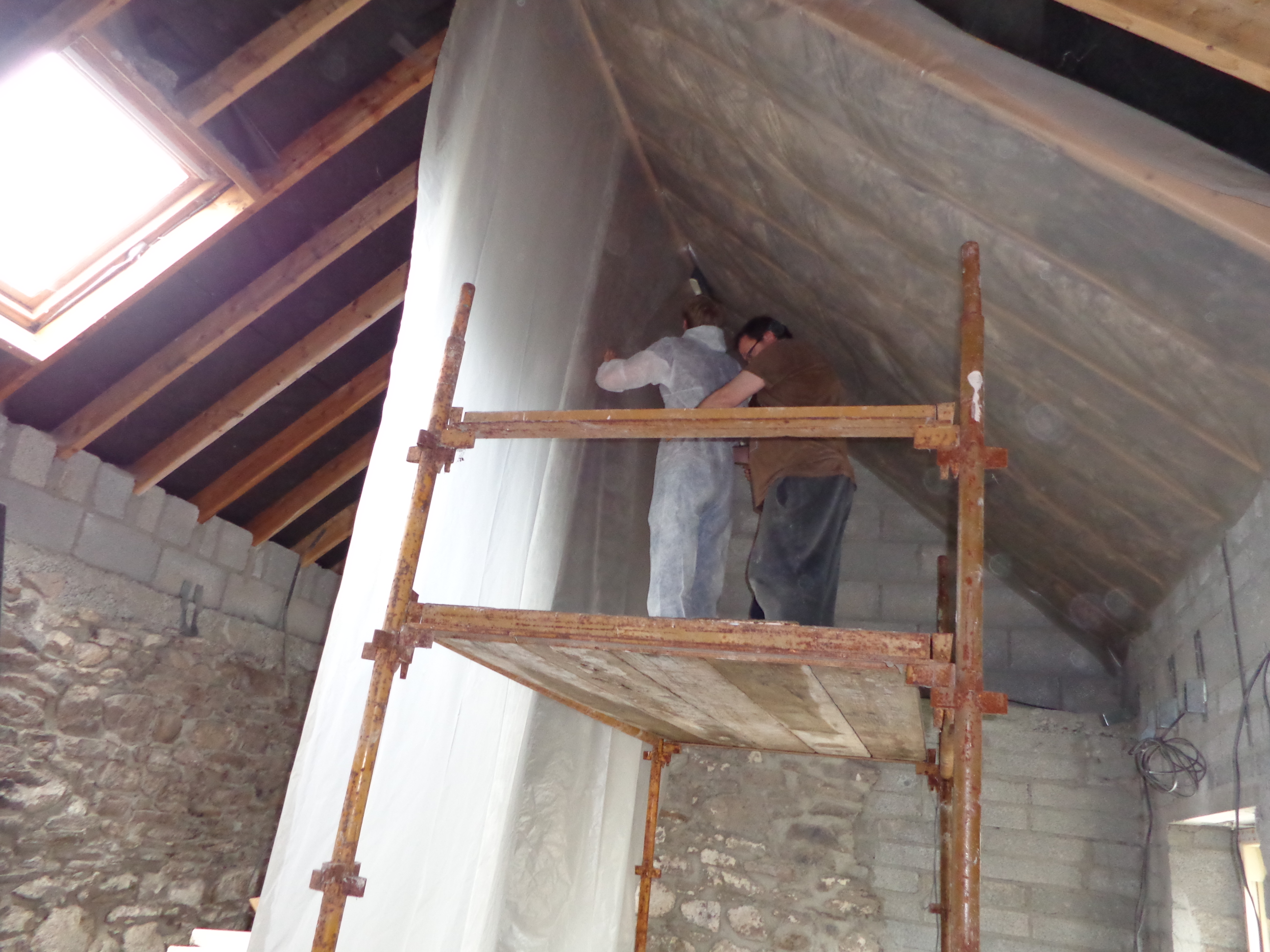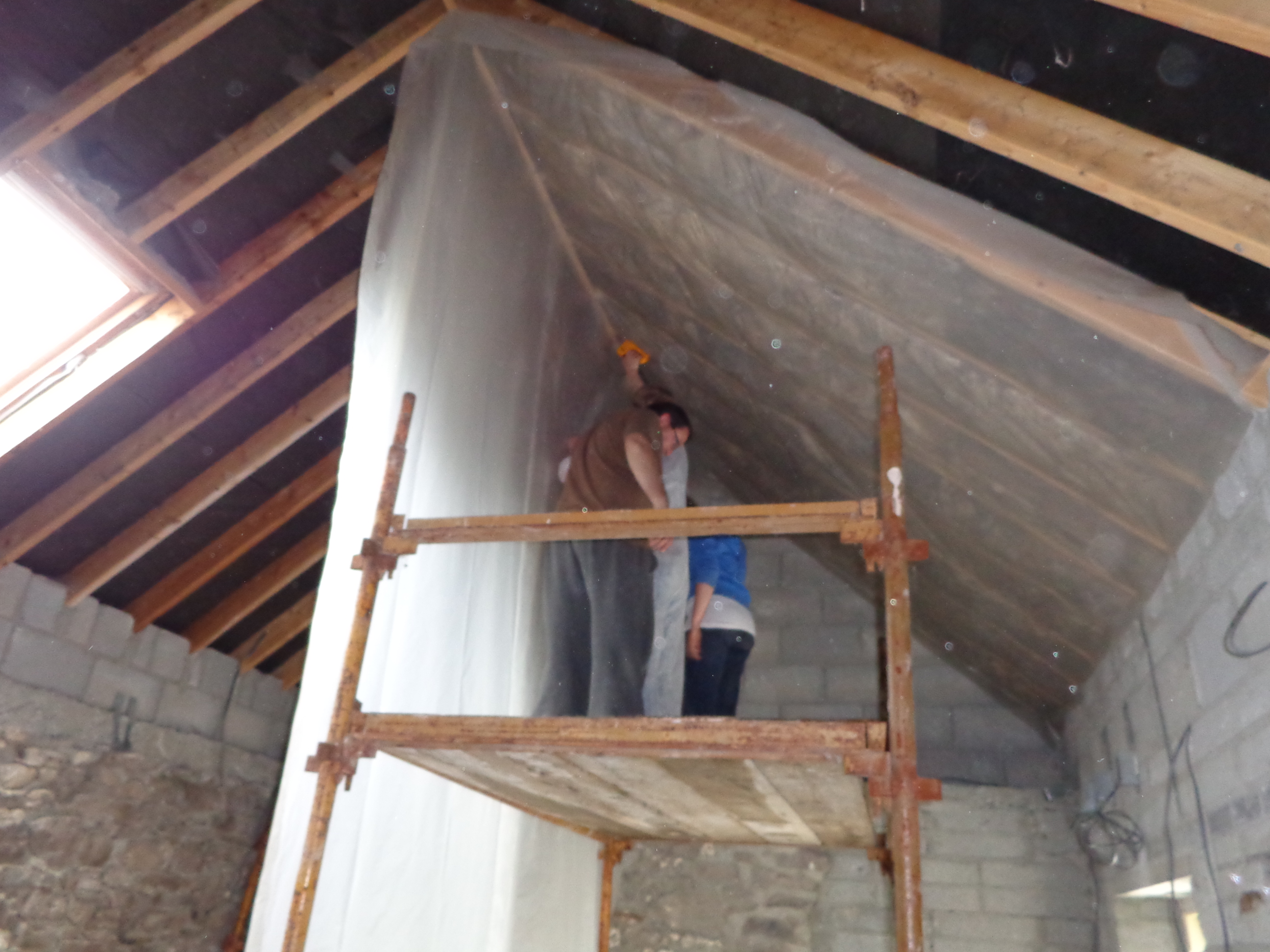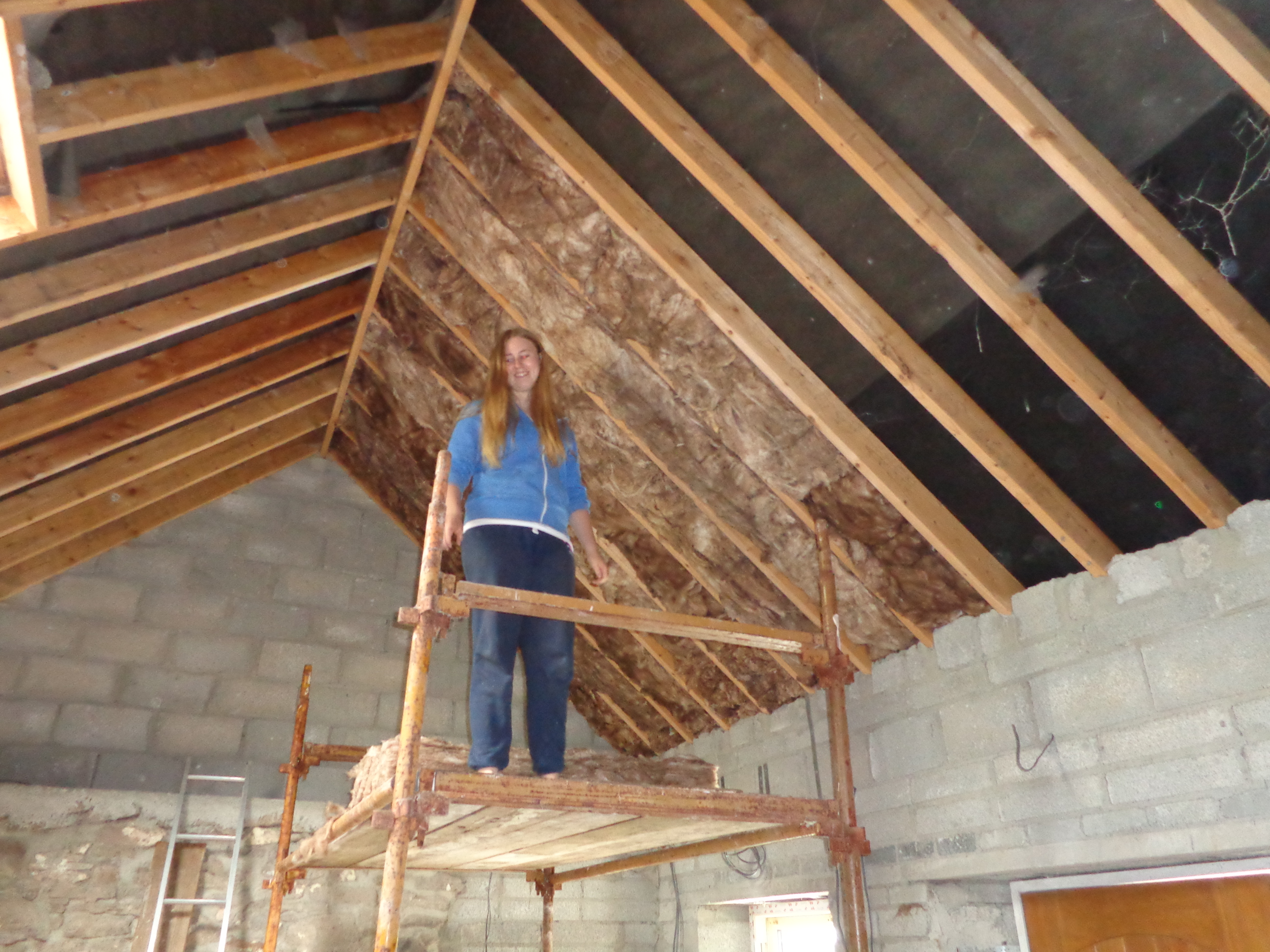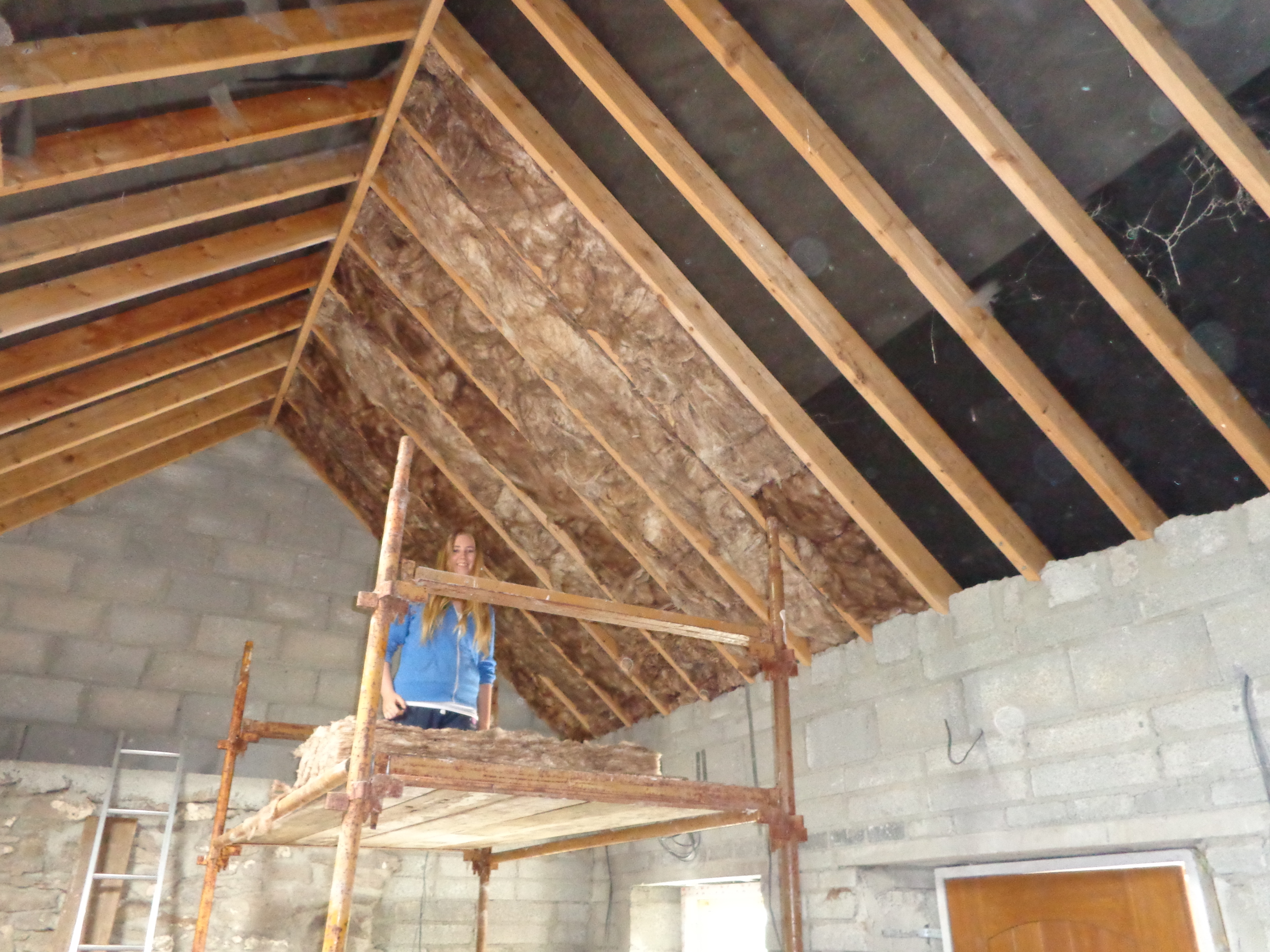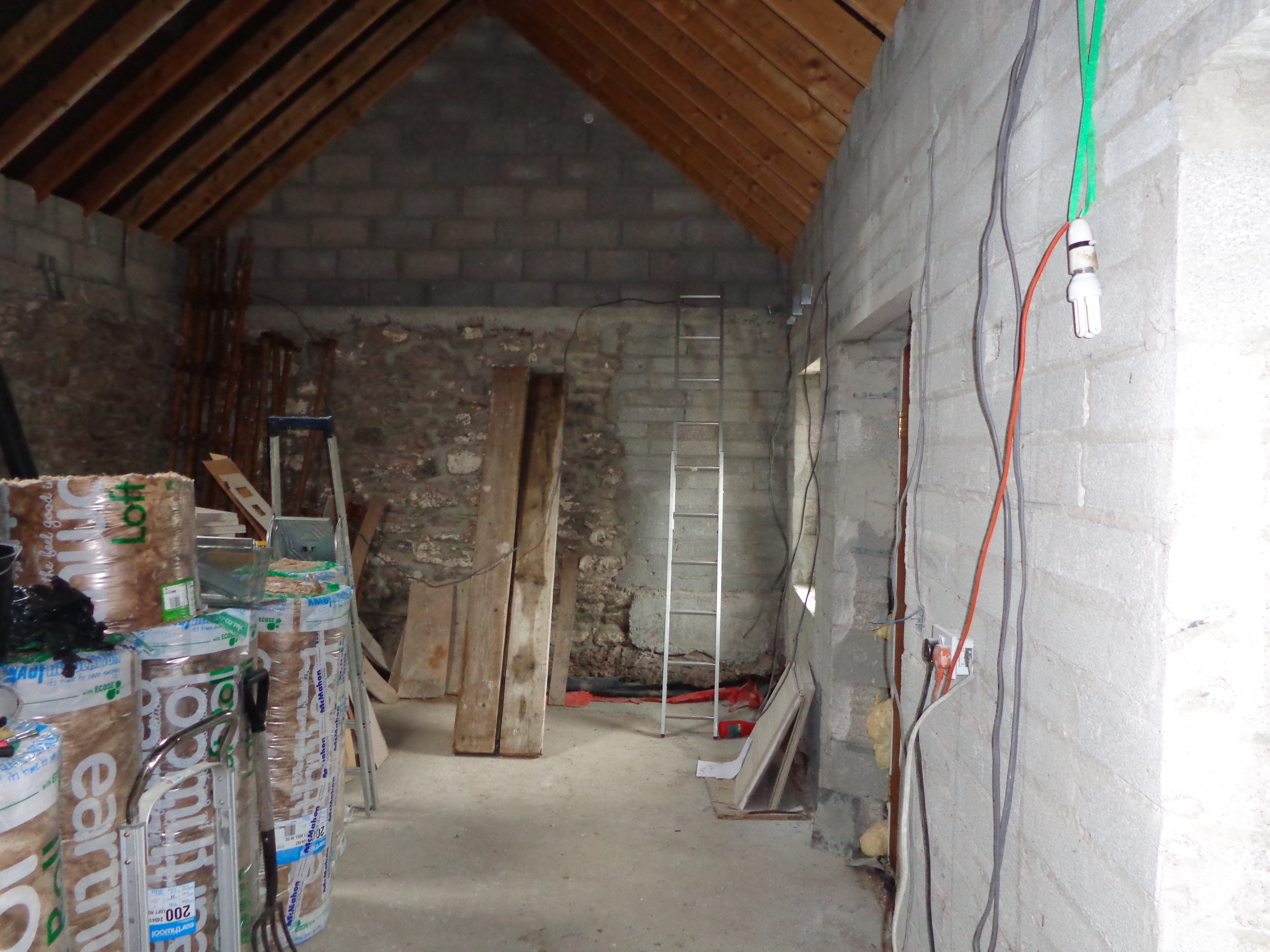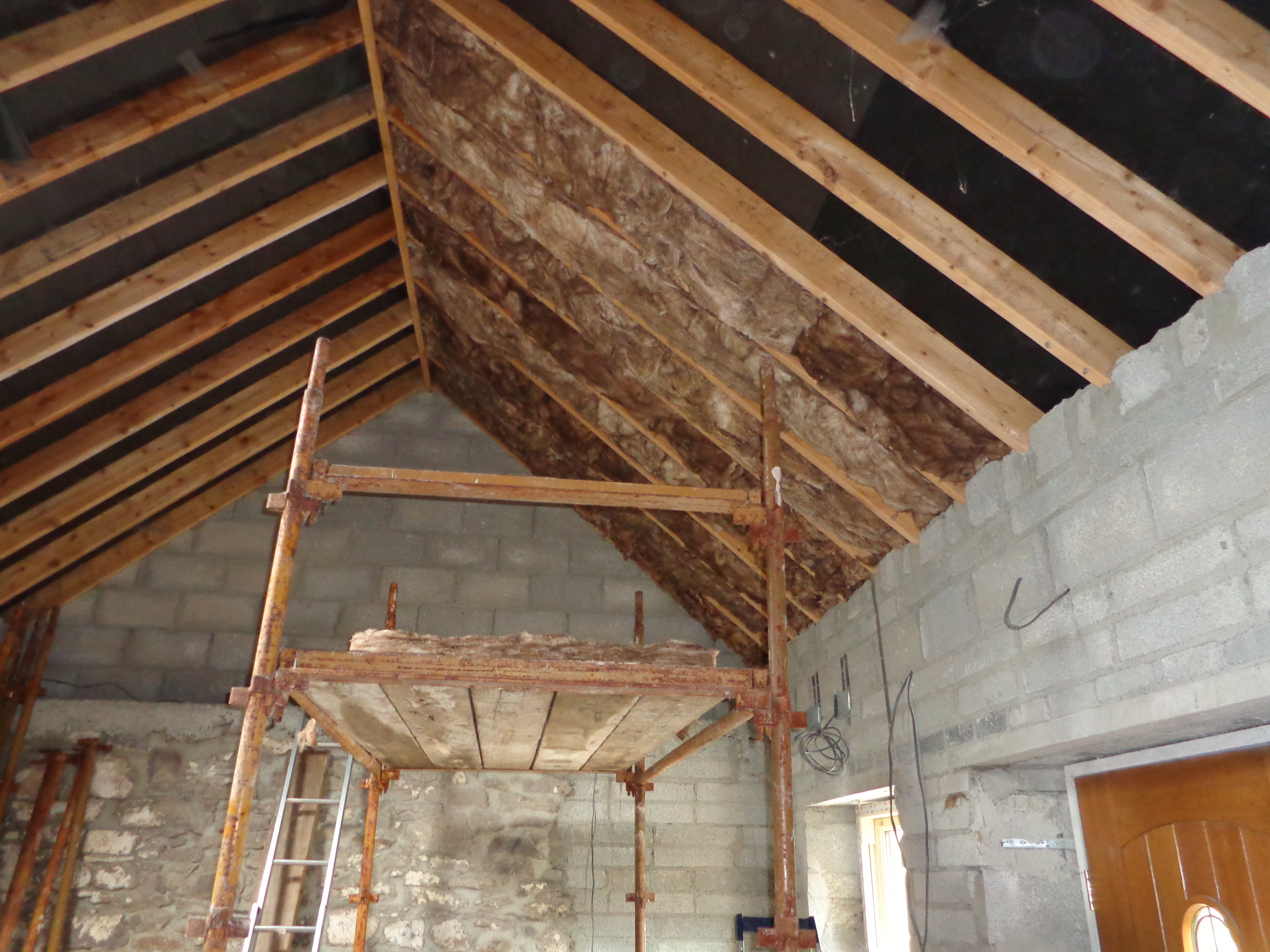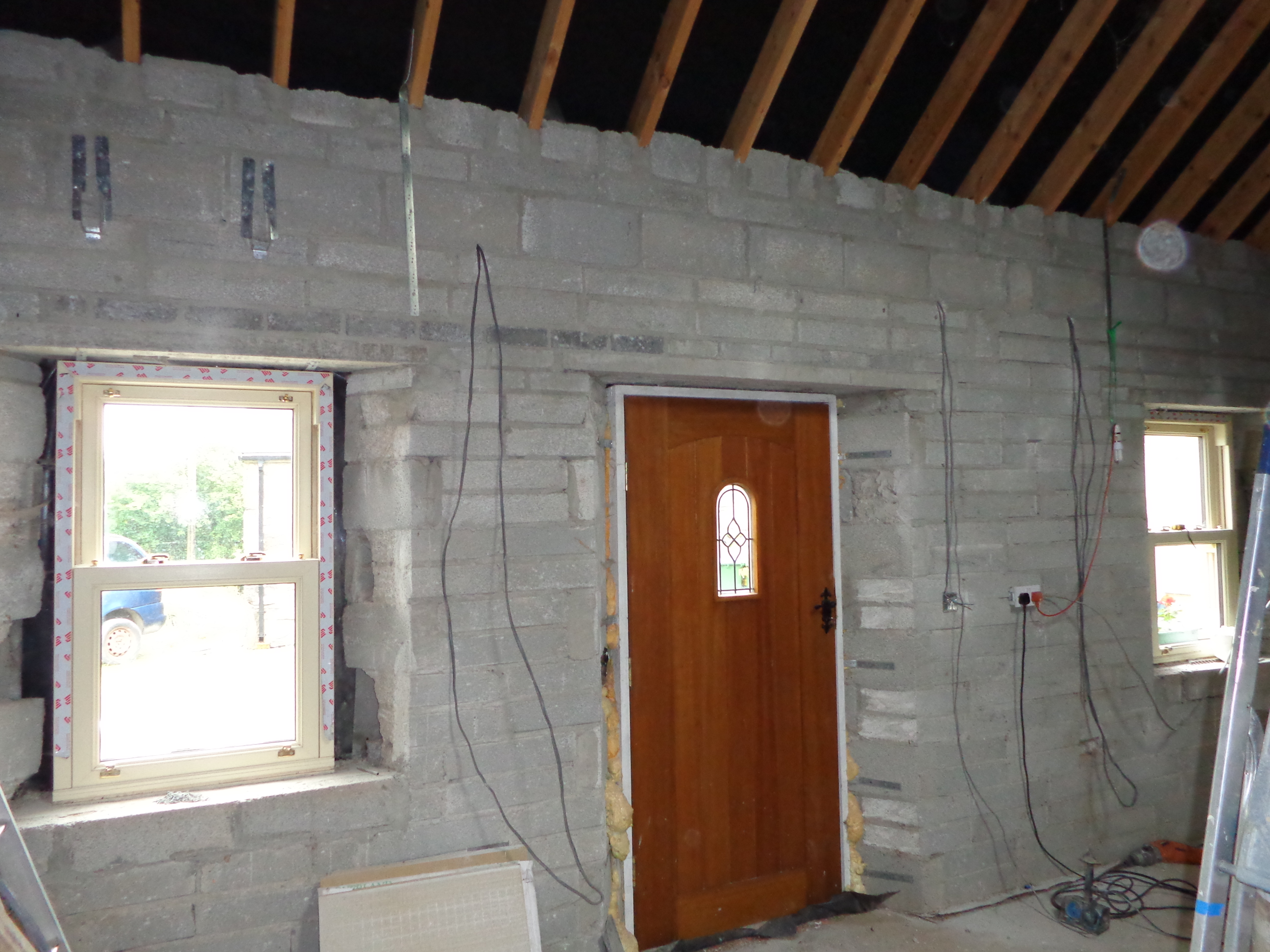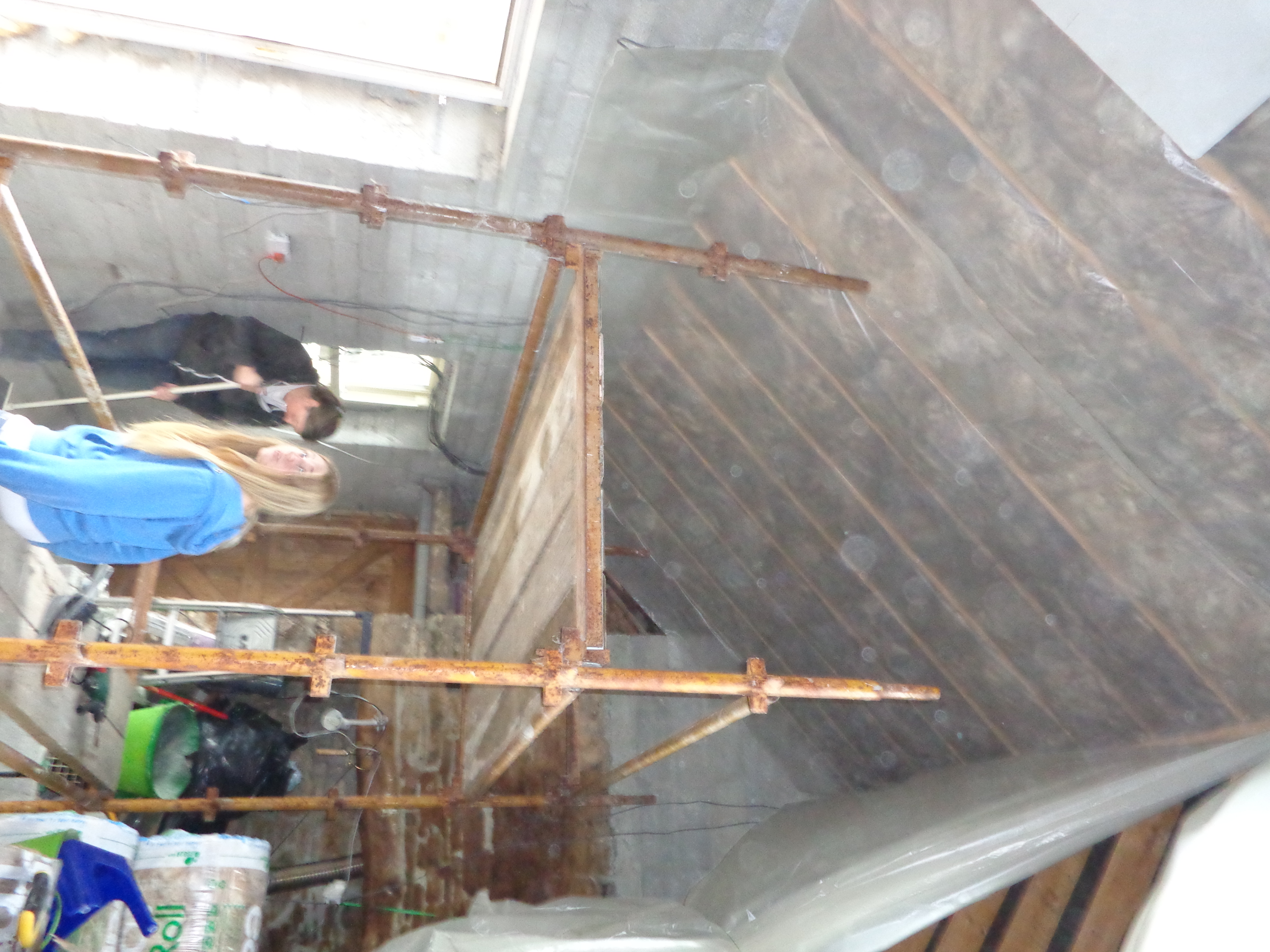 Well the day has finally arrived that we have started work on the Cottage part of the house. Money is tight so we are doing it on a budget and will have to RE-finish certain parts later! The mezzanine will also have to wait which is a real shame.
We really need to get this done before the winter. I'll have to try and learn how to plaster because we cannot pay anyone to do the work I'm hoping that because we want it old style it will work out okay.
We have started with the ceiling which should make a huge difference. To start with we will just tape the seams. Later, when money allows we will be adding beams and will finish it properly.
I have lost 'laborer' Josh as he was studying for his exams and now working so my new trusty apprentice is Bex. Unfortunately she isn't quite as strong so we have adapted our materials to suit – all the slabs are to be cut in half so that we can lift them safely (ish).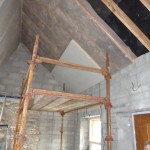 We did manage one full sheet of insulated plasterboard but it was really difficult